#deep learning
#tensorflow
#python
---
WaveNet Implementation in TensorFlow
This repository is for a TensorFlow implementation of Google's WaveNet. The original link of WaveNet paper is here. In this repository, only global conditioning was implemented for WaveNet model.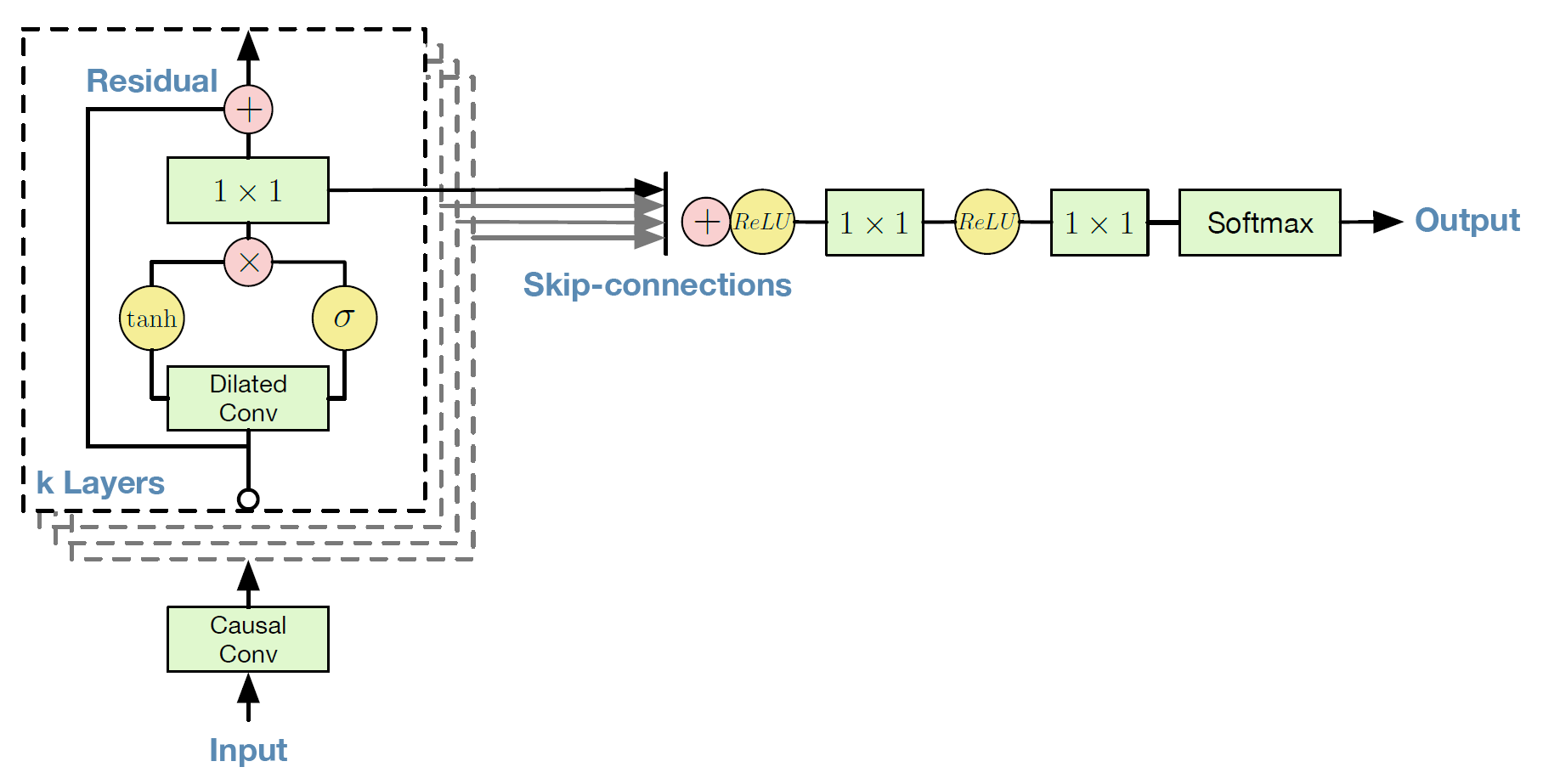 Prerequisites
Python 3.5
librosa 0.6.2 or higher
numpy 1.14.5 or higher
tensorflow-gpu 1.10.0 or higher
More simpler way to install these prerequisites using python 3.5 virtualenv is that:
>>>

 virtualenv 

--system-site-packages

 

-p

 python3 wavenet-venv


>>>

 

source

 ./wavenet-venv/bin/activate


>>>

 pip 

install

 

-r

 requirements.txt

Usage
The dataset directory should be organized by this structure.
dataset
├── p01 (person name, the name doesn't matter)
    ├── txt
        ├── xxx.txt (name doesn't matter)
        ├── yyy.txt
        └── ...
    └── wav
        ├── xxx.wav (name doesn't matter but should be same with corresponding txt file)
        ├── yyy.wav
        └── ...
├── p02
└── ...

To train a model:
Also, to generate a audio with a trained model:
Results
I trained WaveNet model without using any global conditions. The trained model just mimics voice from original audio dataset.
Author
Hyungcheol Noh / About Me
---